---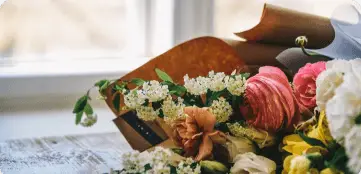 ---
Funeral Services
Gathering with family and friends gives everyone the opportunity to connect, share memories, offer words of sympathy, and build a lasting network of comfort and support as the journey towards healing begins. It is our honor to create an atmosphere that truly reflects and celebrates your loved one's individual life journey at these gatherings, and your service options include:
The visitation—otherwise referred to as a viewing, wake, or calling hours—allows family and friends to gather in a room with the person who has passed. It is often seen as a vital part of the grieving process because it gives the opportunity to say goodbye or offer support and sympathy to the bereaved. Having the departed loved one present in an open or closed casket often helps family and friends to accept the reality of their loss, especially for those who may not have seen the deceased in some time.
Funeral or memorial services can take place at a funeral home, in a church, or even at your home. The service is a ceremony to celebrate, honor, and remember the life of the deceased, but it is not just reserved for families that choose burial. Choosing cremation only indicates how you'd like to care for your loved one after the service and doesn't exclude you from celebrating and honoring their life in any way. If you'd like to arrange a funeral service before cremation, or wait and hold the service afterwards, we are happy to help.
Whether traditional or unique, both the visitation and the funeral service can be personalized to reflect the individuality of your loved one. Our staff has years of experience getting to know families and incorporating the hobbies, activities, interests, and unique requests of the departed into meaningful and memorable services, so we encourage you to make requests, no matter how "out there" they may seem.
---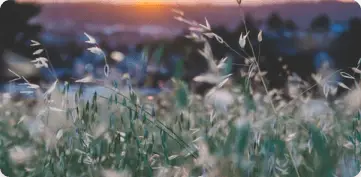 ---
Burial Services
There are different services that you can choose for a loved one's burial, depending upon your individual needs and preferences:
Immediate burial means that your loved one will be buried or entombed without a public service or gathering.
Graveside, chapel, or committal services are held at the cemetery and allow family and friends to be present as their loved one is transferred to his or her final disposition through ground burial.
---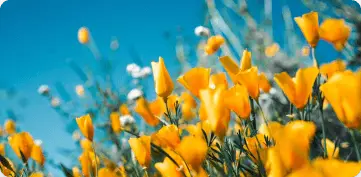 ---
Cremation Services
After any memorial services and the cremation process itself, there are a variety of choices for the final disposition of your loved one's cremated remains:
Interment means that you'll bury or entomb your loved one's cremated remains. This can be in a family plot, memorial site, mausoleum, urn memorial garden, cremation niche within a columbarium, or in a variety of other indoor and outdoor locations. Ask our staff for a detailed list of interment possibilities.
Graveside services, similar to those celebrated alongside a traditional ground burial, allow loved ones to be present at the burial of the cremated remains and honor the deceased through memorial prayers or other meaningful tributes.
Scattering allows you to spread your loved one's cremated remains in a memorial garden, a cemetery, or any other meaningful site. You may also choose to scatter some of the cremated remains and retain the rest in an urn for interment or another form of disposition.
Placing cremated remains in multiple urns allows family members who are separated by distance to each feel the comfort of having their loved one's final resting place in a nearby location.
---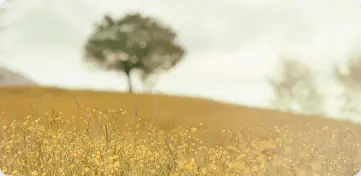 ---
Green Burial Services
For those who want to be more environmentally friendly with their end-of-life decisions, we offer green burial options. This way, you can honor your loved one's life while reducing their environmental impact. A green burial service may be right for your loved one if they were an avid nature lover, worked in an environmental science field, or were passionate about living an eco-friendly lifestyle.
---