Our Staff
Our staff is comprised of dedicated and licensed professionals with the experience to answer all your questions regarding our services. Please feel free to contact any of our staff members at any time.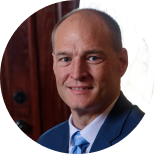 Brian is a native of Evening Shade, Arkansas, moving to Mena in 2009 to realize his dream of owning and operating his own funeral home. He is a 2000 graduate of Arkansas State University Mountain Home where he attended mortuary college. Brian is married to Stacey Bowser and they have 3 children, Luke, Ashten and Matthew Bowser. Brian and Stacey are members of the First Baptist Church in Mena.

He began his career in funeral service in 1995, in Cave City, Arkansas and has worked in funeral service for over 25 years. Brian is an Arkansas and Oklahoma licensed funeral director and embalmer and known for his embalming abilities and his people skills. He has worked in every aspect of funeral service.

Brian enjoys spending time with his family, going to auctions and traveling.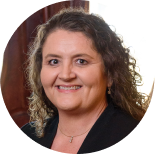 Stacey is a native of Cave City, Arkansas, moving to Mena in 2009 to help realize her husband, Brian's dream of owning and operating their family-owned funeral home. She is a graduate of Baptist Health Nursing College and received her Registered Nursing Degree in 1994. Stacey works at Mena Regional Health System and is also a Licensed Funeral Director. She is the proud mother of Luke, Ashten and Matthew. She loves working in her yard and flower beds, being with friends and traveling.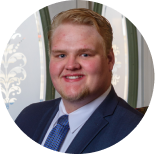 Matthew is a native of Mena, Arkansas, and graduated from Mena High School in 2019. Matthew has decided to join his family's business and carry on the tradition of serving families. In August 2022, Matthew will be attending the University of Central Oklahoma in Edmond, Oklahoma to achieve his Mortuary Science Degree. Matthew loves hanging out with his friends and going hunting and fishing.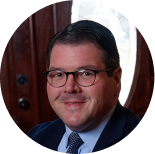 Ben L. Pollock was born in Deridder, Louisiana and lived in the Leesville, LA area for most of his life prior to moving to Broken Bow. He and his family moved to Broken Bow in 2017 to assume the full-time pastorate of the United Pentecostal Church of Broken Bow. Ben has been involved in preaching ministry since 2007 and full-time since 2009. He has also spent time as an EMT and a police officer. Between those two fields and his ministerial calling, his perception of people and their needs is well-rounded. He married the former Tandi Cooley of Simpson, LA, in 2001, and they have been blessed with three boys—Zackary, Judah and Levi. Ben joined Bowser Family Funeral Home in 2018 as a funeral associate and has also served a one year licensed apprenticeship. He enjoys being there for people during their time of need.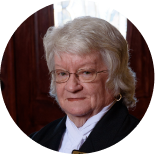 Alta was born and raised in McCurtain County. She graduated from Battiest High School. She has three children, Abbi, Amy and Jonathan. She has several grandchildren and four great-grandchildren who she loves dearly. Alta married Jack Matlock in September of 2016 and they live in Bethel. They are members of the Battiest Baptist Church and she is the pianist. She has worked for Bowser Family Funeral Home for the past nineteen years as funeral assistant. Alta proudly serves her community and enjoys being able to help families at Bowser Family Funeral Home.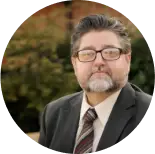 Randy Watkins
Pre-Planning Specialist
Randy L. Watkins, a resident of Wright City, OK has been with Bowser Family Funeral Home since 1998. He became an insurance agent in 1993 and worked for various life and health companies before his employment here. Randy is an agent in the final expense and pre-planning department also serving in family services. He is very involved in the community, serving with the Lion's Club International, Chamber of Commerce member and WC Alumni Chapter President. Randy and his wife, Shelia have a daughter, Dara, who is a registered nurse, and sons, Anthony, a student at Edmond, and Alex, who attends Wright City Jr. High School. He and Shelia are pastors at Millerton Assembly of God Church and have been involved in the ministry for many years. Randy enjoys all things outdoors, such as, hunting, camping and riding in the hills. He loves his family dearly, enjoys traveling, and is a constant student of history. He is dedicated to the "service of people."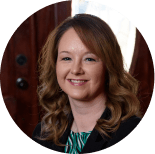 Bel was born and raised in Arkansas moving to Oklahoma in 2014. She is married to Jonathan Warren who is a US Army veteran and recently surrendered to the call of ministry. They reside in Bethel, Oklahoma, and are members of the Battiest Baptist Church. Bel is a proud wife and mother. Bel has been with the Funeral Home since 2020, where she serves as the Office Manager and is a licensed pre-need specialist. Also, she is a Certified Medical Assistant and has earned an A.A.S. Degree in Law Enforcement. She is a kind, compassionate, and dedicated employee who enjoys helping people. Outside of her job, Bel enjoys spending time with her family, fishing and hunting, and watching Razorback football and basketball.